The Westchester Mental Health Guild (WMHG) is a nonprofit volunteer organization with over 200 members, formed in 1962 to promote the cause of affordable mental health care in the greater LAX area. Members raise money to support Airport Marina Counseling Service (AMCS), a private, nonprofit outpatient clinic responding to community mental health needs.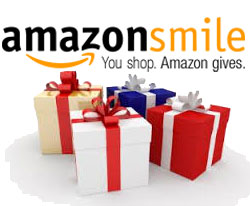 Your holiday shopping can benefit AMCS!
Click the image above, designate Airport Marina Counseling Service as the charity you support through your Amazon purchases. 0.5% will be donated.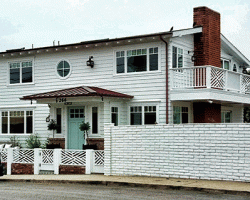 34th Annual Home Tour
THANK YOU to our homeowners, docents, sponsors, and guests for another fabulous Holiday Home Tour!



Memories from our 2016 Annual Spring Meeting
Westchester Mental Health Guild
receive 'Champion of Mental Health'
honor at AMCS 2016 Gala.
Memories from our 2016 Spring Tea



Memories from our 2015 Home Tour



Mental Health Tip
Since 1949, May has been Mental Health Month, a time to raise awareness about mental health and the problems that occur when mental health concerns are ignored. That year was the perfect time to launch such a program as millions of veterans had recently returned from war, and the country was seeing the toll mental illnesses took. The need continues today.

This year's theme, "Life with a Mental Illness," is intended to bring attention to what mental illnesses feel like, and then to provide information to help. The week is intended to give voice to feelings, fears and hopes, with the goal of overcoming the tendencies to avoid discussing feelings, or to wait for symptoms to clear up spontaneously or to think that someone on the edge of a crisis will always pull back without help.

If you or someone you know is in need of mental health services, please contact the Airport Marina Counseling Service, the organization you support when you shop at the Guilded Cage. AMCS has a two-fold mission: to provide affordable, community-based mental health services and to train mental health therapists. AMCS offers comprehensive therapeutic services to individuals, children and families, couples and older adults, many of whom would otherwise have little access to counseling. Open seven days a week, AMCS provides an array of successful programs, both at the Clinic and off-site, to meet the needs of people of all ages.

For more information about National Mental Health Month, click HERE
----------------------------------------------------------------------------
Mental Health Tip
Given that April is National Stress Awareness Month, we wanted to give you some tips
on how to decrease the amount of stress in your life.
1. Give yourself a pep talk. To keep stress at bay, tell yourself what is right with your life instead of focusing on what's wrong. Put a positive spin on your challenges.

2. Decide to be healthy. The best way to reclaim control of your life is to take charge of your body. Whether it is through diet, exercise, or simply getting a checkup.

3. Focus on the present. Don't live your life in either tomorrow or yesterday. Focusing on this perfect moment, right now, provides an escape from the disappointment of the past and the fears of the future.

4. Laugh everyday. Watch a funny program, tell a joke, or come to The Guilded Cage to read our funny greeting cards. Laughter is a proven stress reducer.

5. Meditate. A quiet mind is a stress-free mind, so take a deep breath, quiet your thoughts and let the stress melt away. Even ten minutes of daily meditation will do wonders for releasing stress in your life.

6. Help others. Providing relief to someone else can reduce your own stress, by getting you to focus on others. So see what you can do to help out someone else.

7. Change Something. Doing something different, even a small thing, like clearing your closet of clutter, can reduce your stress.
Read more about National Stress Awareness Month by visiting beliefnet.com
----------------------------------------------------------------------------
Mental Health Tip
The National Mental Health Association provides suggestions to improve your emotional
health every day all week. They are:

Sunday: Relax. Try meditating, taking a walk in a natural setting, or reaching out spiritually through prayer. Quiet reflection, alone or in the company of others, can improve your state of mind, strengthen your sense of self and community, and give time away from a busy schedule to collect your thoughts and reenergize for the week ahead.

Monday: Make a plan. First, prioritize the tasks you need to complete for the week and make a plan for when and how to do them. If you are overscheduled, decide what projects can wait a week or two. If you don't have much on your schedule, plan some activities to anticipate and enjoy.

Tuesday: Surround yourself with supportive people. Make plans with family members and friends, or seek out activities to meet new people, such as a club, class, or support group. Reconnect with someone with whom you have lost touch and create new memories.

Wednesday: Take care of your body. Taking care of your physical self can improve your mental health. Be sure to eat nutritious meals, avoid cigarettes, drink alcohol only in moderation, drink plenty of water, get enough sleep and exercise regularly.

Thursday: Give of yourself. Volunteer your time and energy to help someone else. You'll feel good about doing something tangible to help someone in need, and it's a great way to meet new people who share your interest and compassion.

Friday: Broaden your horizons. Create a change of pace or expand your interests. Explore a new hobby, plant a garden, plan a road trip, try a new restaurant, take dance lessons, or learn to play an instrument or speak another language.

Saturday: Value yourself. Treat yourself with kindness and respect, and avoid self-criticism. Take stock of the qualities you like about yourself, your accomplishments and abilities. Take some time every day to relax, reflect and rejuvenate.

Past Events...

Garden Tour
Huge THANK YOU for your support of the 2015
Garden Tour! We thank the garden owners, sponsors,
docents, volunteers and guests who made it possible.


A few Garden Tour memories




Fashion Show
THANK YOU Talbots Manhattan Beach, their staff, the models, and our guests. Our fashion show event was a fun and successful day raising funds for the Airport Marina Counseling Service.


Fashion Show Photos 2015

The Westchester Mental Health Guild
was presented with a
'Certificate of Special Recognition'
by Congresswoman Maxine Waters


View Certificate